Approve
The Approve Page lets you see your time card Like Day View page and allows you to select which dates you approved of the time record.
NOTE* Make sure to use the calendar Icon to select the date range to see the dates you want to see your worked hours you want to approve.
After approval, the indicator should turn YES and in Green Text to let you know that you have successfully approved a time record.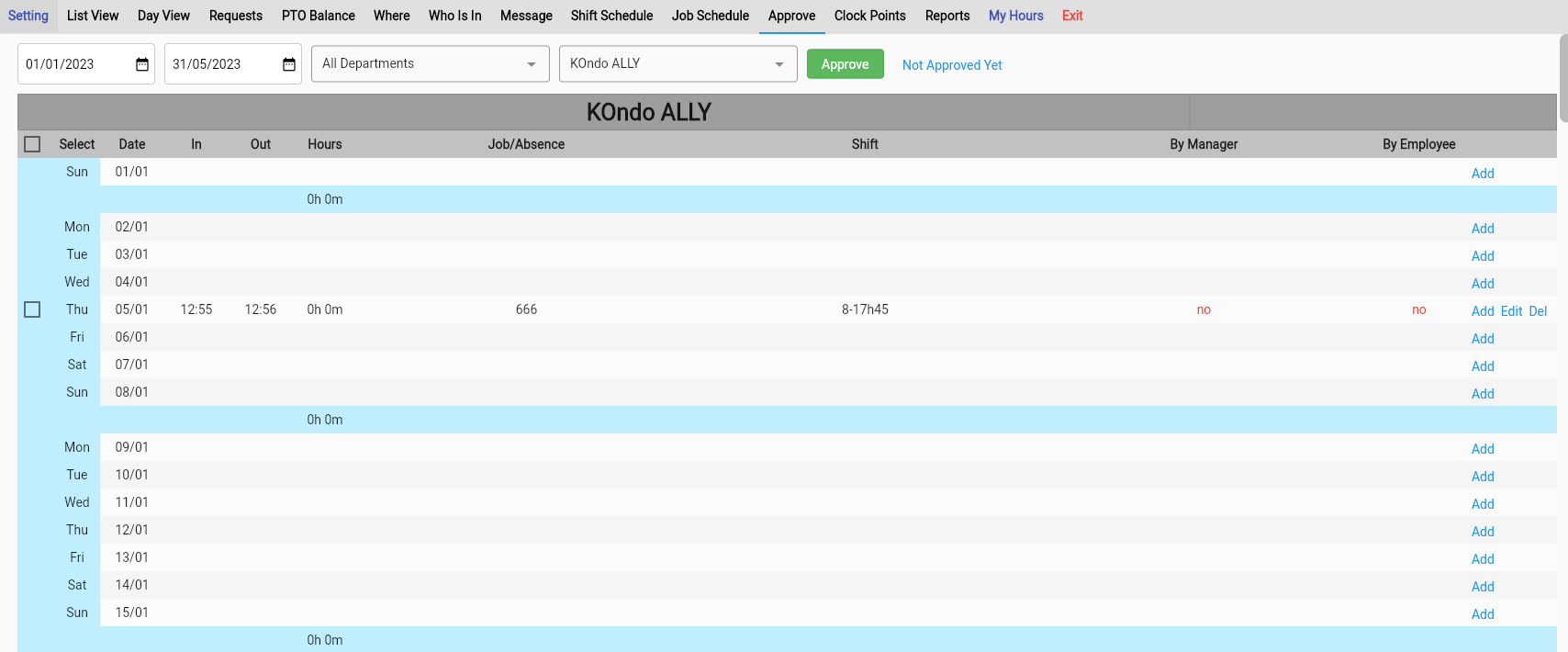 Feel free to reach out to us on our toll free number: +1-833-702-2927
Or send us an email at: support@opentimeclock.com
Visit website home page for further info:
Created with the Personal Edition of HelpNDoc: Generate EPub eBooks with ease