Edit Lock
In the OpenTimeClock.com system, Admins can freeze the period during which entries can be edited, and they can choose between a "Fixed" or "Dynamic" lock.
A "Fixed" lock refers to a set date, which means that no changes will be allowed before the specified date on the calendar. On the other hand, a "Dynamic" lock pertains to a rolling date, which only permits changes within the last X days. As each day passes, the lock adjusts the dates.
To change this setting, follow these steps:
Select the type of "Edit Lock" that you wish to apply.

Choose the duration of the lock based on the type of "Edit Lock."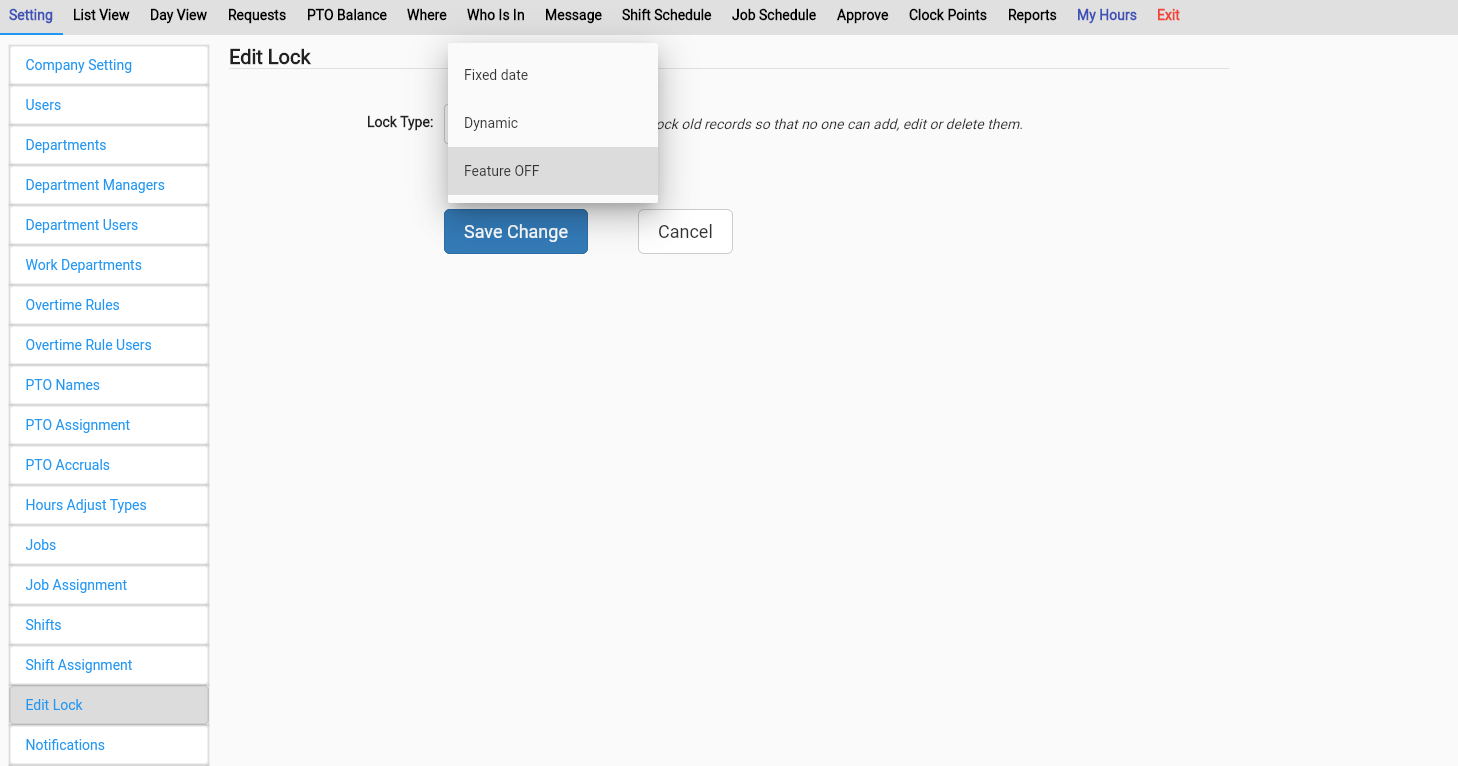 Feel free to reach out to us on our toll free number: +1-833-702-2927
Or send us an email at: support@opentimeclock.com
Visit website home page for further info:
Created with the Personal Edition of HelpNDoc: Benefits of a Help Authoring Tool