Notifications
To receive email/SMS notifications for your employees' actions, you can use this feature. First, enable the notifications, and then select your preferred method of notification.
If you choose to be notified via SMS, please note that you will be charged $0.01 for every SMS notification sent.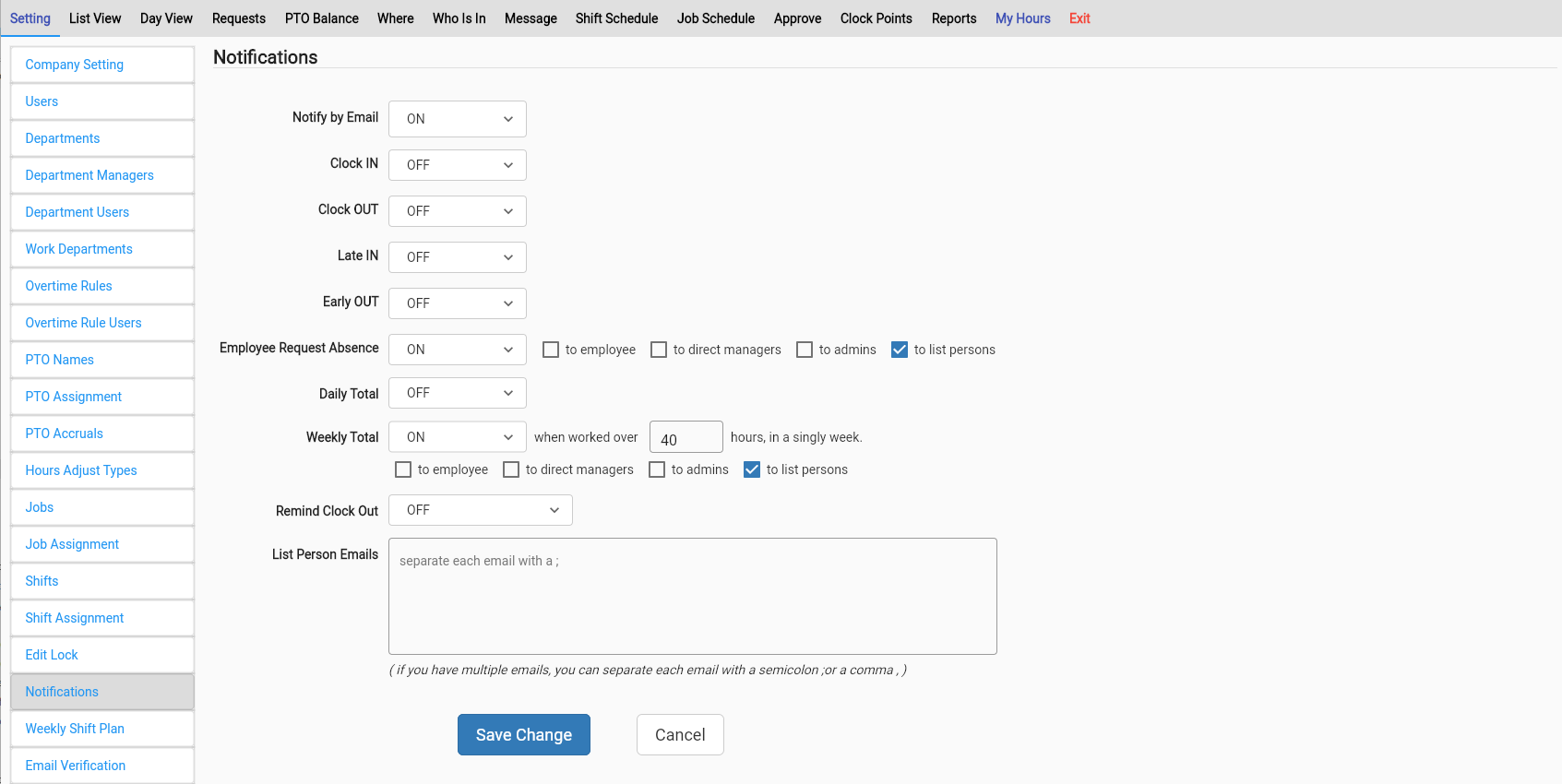 If you prefer to receive notifications via email, simply add the email address that needs to be notified to the Notify emails box. Afterwards, go to Email Verification to verify your email and enable the receipt of notifications.
Feel free to reach out to us on our toll free number: +1-833-702-2927
Or send us an email at: support@opentimeclock.com
Visit website home page for further info:
Created with the Personal Edition of HelpNDoc: Effortlessly Edit and Export Markdown Documents