How to Add Employees
Here are the instructions to guide you on how to add users/employees:
Step 1: Log in to your admin access account.
Step 2: Navigate to the USERS/EMPLOYEES tab under the SETTINGS section.
Step 3: Click on the ADD USER/EMPLOYEE button.
Step 4: Enter the required employee information (please ensure that you enter a value of at least "0.00" in the RATE field, or the user's profile won't be saved).
Step 5: Click ADD. You can also click ADD & NEXT to add another employee.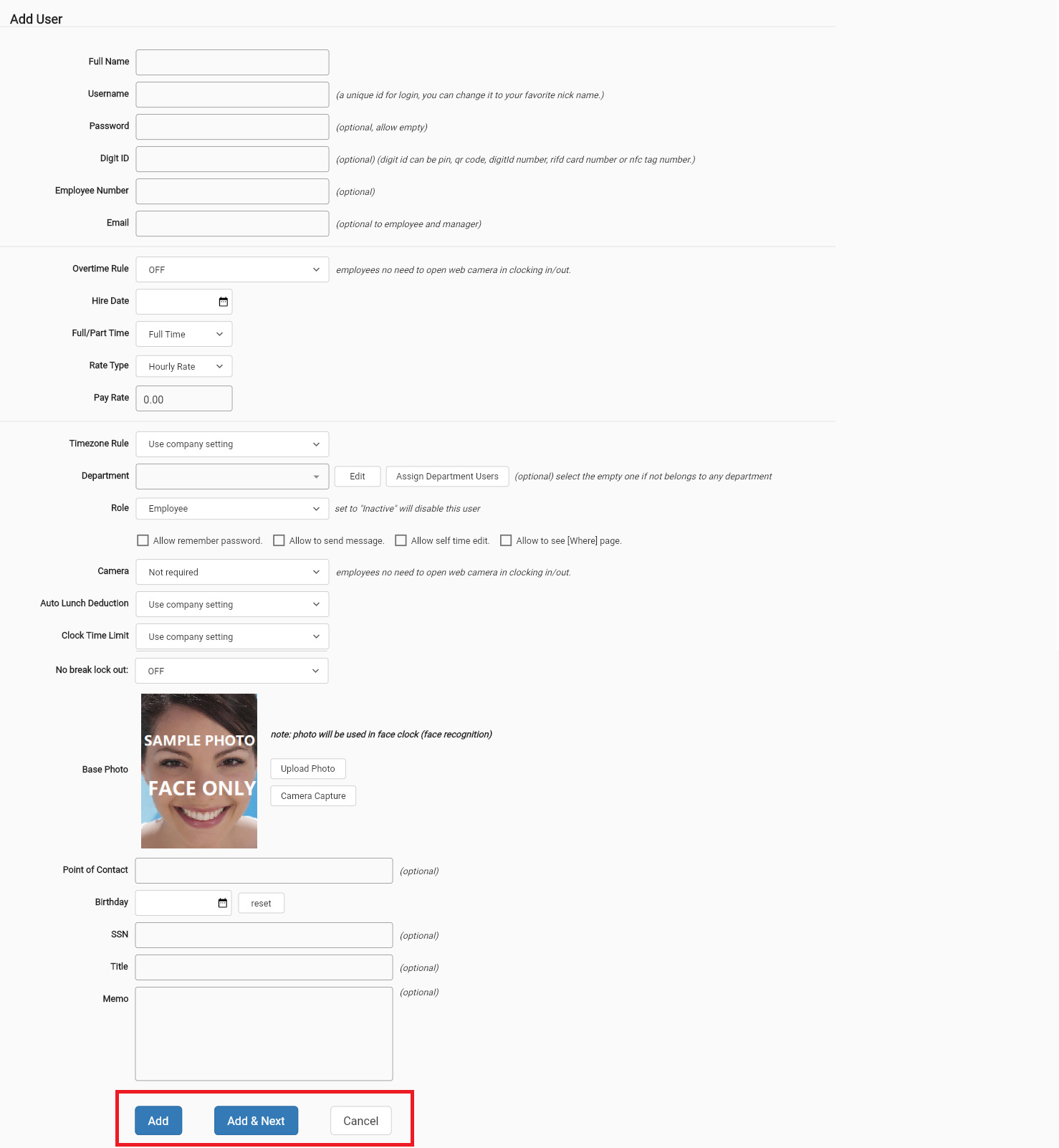 Feel free to reach out to us on our toll free number: +1-833-702-2927
Or send us an email at: support@opentimeclock.com
Visit website home page for further info:
Created with the Personal Edition of HelpNDoc: Produce Kindle eBooks easily