How to Add and Print Employee's Barcode
Please follow the steps below on how to ADD/EDIT EMPLOYEE'S BARCODE

Step 1: Login to your admin/manager access account
Step 2: Go to the SETTING tab and find USERS/EMPLOYEES tab
Step 3: click the EDIT button along side your employee's name (the one you want to edit). look
for the "DIGIT ID" field and type-in the barcode combination in numeric figure
Step 4: click SAVE (you are now ready to print the barcode)

Here are the steps to follow for printing an employee's barcode:
Step 1: Log in to your admin/manager access account.
Step 2: Navigate to the USERS tab under the SETTINGS section. Then click on the "Print barcode" button.
Step 3: Choose the name of the employee and select your preferred barcode type. Click the "OK" button to proceed.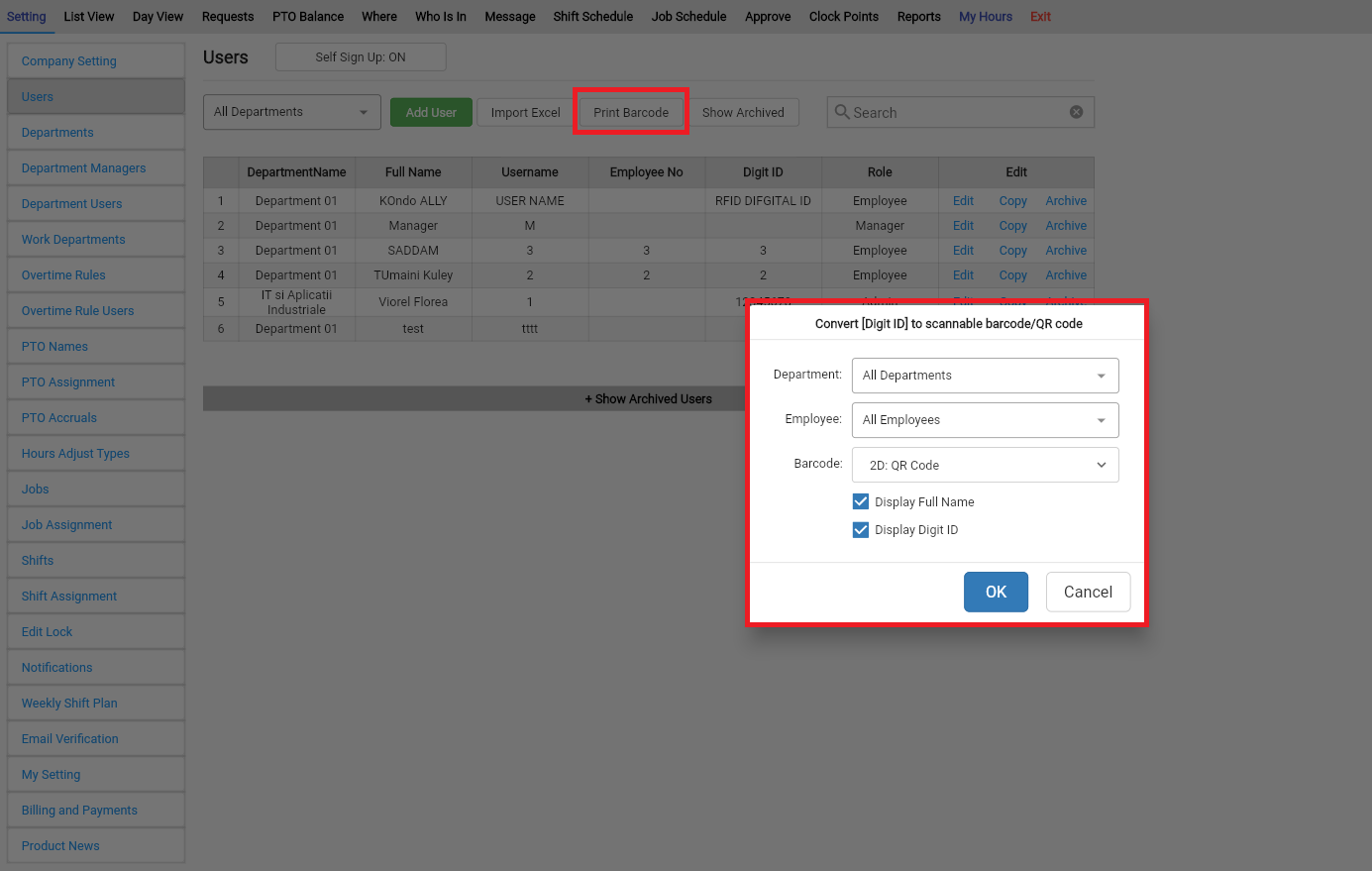 Feel free to reach out to us on our toll free number: +1-833-702-2927
Or send us an email at: support@opentimeclock.com
Visit website home page for further info:
Created with the Personal Edition of HelpNDoc: Effortlessly Publish Your Word Document as an eBook